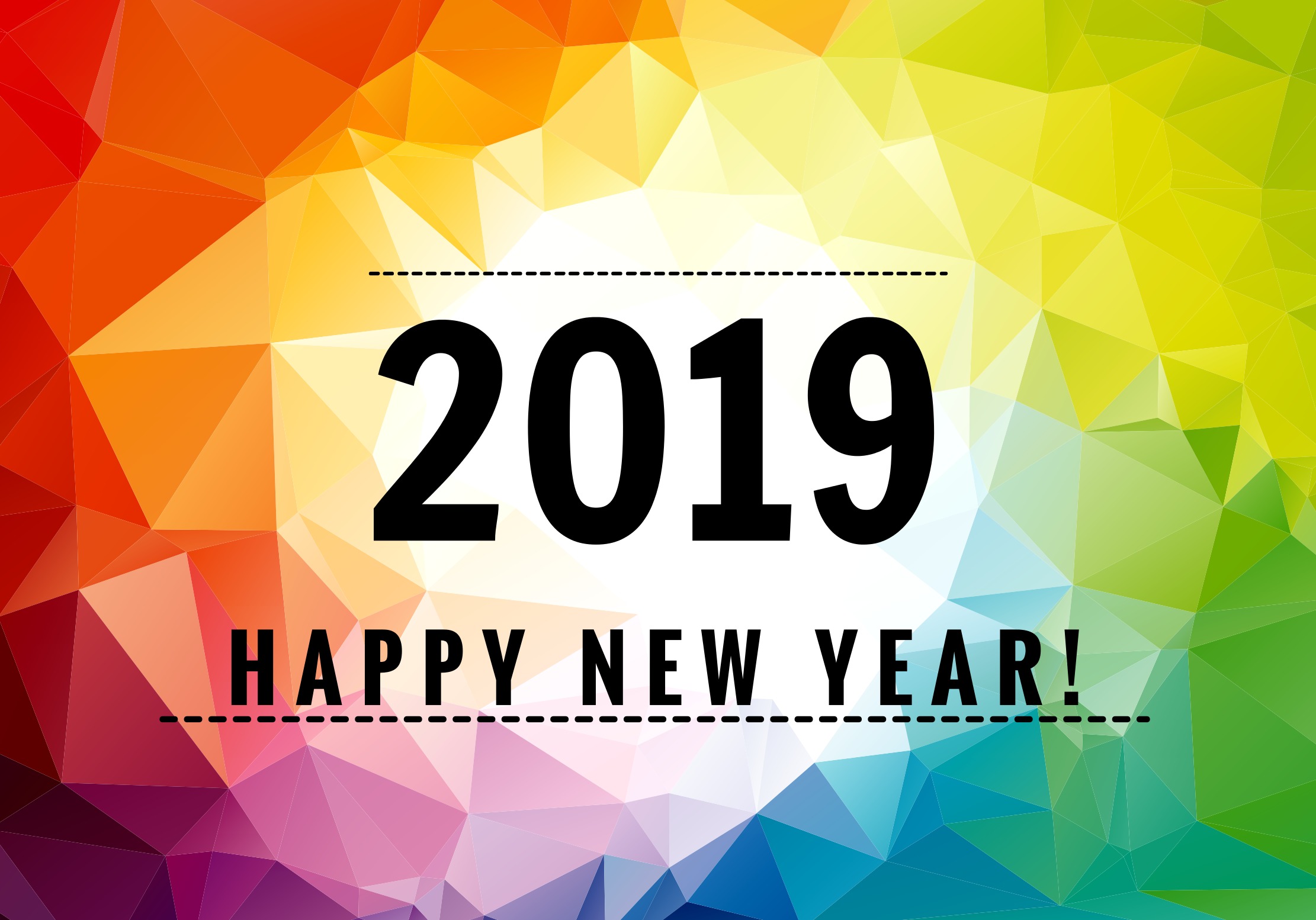 My Dearest Shosh and Jaialai:
This has been a particularly difficult holiday, and we have taken to calling it our "Suicide Christmas". No, we will not be "suiciding" ourselves as the Okinawans did during World War II, driven to do so by the Japanese military which spread tales of horrors to be inflicted upon the civilian population by the advancing American army. https://www.nytimes.com/2005/06/20/world/asia/okinawa-suicides-and-japans-army-burying-the-truth.html.  (Do you recall our trip to Okinawa and Uncle H taking us to the spot where many Okinawans jumped to their deaths. There, Shosh, you coined the phrase "they suicided themselves.")
First, although the thought has crossed our minds numerous times after having lost you, our children, we would never commit suicide for one simple reason: children who lose a parent to suicide are more likely to commit suicide themselves (https://www.hopkinsmedicine.org/news/media/releases/children_who_lose_a_parent_to_suicide_more_likely_to_die_the_same_way.) We would NEVER do anything that would endanger you or put you at greater risks.
Second, we are strong and will not allow racists and evil doers to break us.  Our fate rests in our hands, not theirs.  Let them kill us if they wish and let our blood stain their hands and souls for eternity.  (Sometimes, I wish they would as death would be welcome respite from the pains of life without you, our children.)
OK, that said, let's leave behind the dark thoughts and focus on the path ahead … the three lessons learned from the miseries of "Suicide Christmas".
1. People are weak-willed and are more inclined to give in to their insecurities than aspire to their better selves. 
Since my days of selling books door-to-door in Texas following my first year in college, I have held firm the belief that people are inherently good.  Everything I witnessed that summer pointed to the goodness of people … from the guy who saved me from the approaching "Ghostbusters" storm clouds and invited me to join his family for dinner to wait out the storm; to the family who sold/gave me the bicycle their child outgrew in order to help ease my life as an itinerant book seller; to the Josephs and the Luppes who took me into their homes and their hearts that summer; to the countless people who shared their lives with me, who offered me cold drinks after being out in the hot and humid Texas summer, who invited me to refresh myself in their restrooms, who offered treats or a few moments' respite from the oppressive heat outside when they were unable to purchase my books.  Now, I'm not saying the summer was perfect.  It was far from it.  Selling books door-to-door in the oppressive heat of a Texas summer is a foolish endeavor I wouldn't wish upon most of my enemies, but it was something I had to do to avoid having to return to the even more oppressive household that your grandmother ran back then.  Further, some members of our small band of college students did experience hardship — as did I — but overall, my summer selling books door-to-door in Texas was a life affirming experience.  People were willing to open their homes and their lives to me, a complete stranger in a strange land. (Yes, Texas is indeed a strange land for our band of college students from the West Coast.)
Throughout most of my adult life, I held dear this belief in the goodness of human nature.  It informed my decisions and animated my actions.  This held true even as I engaged in public service and in the practice of law.  While everyone makes mistakes, I found that most people do try to be good, to be compliant. (Here, I should note two things.  First, I was an advise lawyer for most of my career and mostly helped clients comply with legal requirements.  In other words, clients engaged my services to help them do the right thing and comply with the law.  Second, my positive experience was likely the fortunate by-product of my working for good law firms and/or with good companies.  I chose employers with care and refused to work for sketchy organizations or clients that prey on the weak.)
It was not until my years working for the Enron of Healthcare that I experience first hand true evil — where criminal and fraudulent misconducts were passed off by vice presidents, directors, and other individuals as "business decisions".  The adage that "management gets the culture it wants" was true with respect to the Enron of Healthcare.  Yet, even then, there were a few good people who were willing to stand up for the sick and the dying, who were willing to do right by the policyholders.  Ultimately, though, as in the Cities of Sodom and Gomorrah, the bad far outnumbered the good, and I had to report their criminal and fraudulent misconducts to government regulators.  (FYI, government regulators validated my allegations and found numerous additional violations.)  Yet, even then, I clung to my tattered belief in the goodness of people — I happened to find myself in a den of vipers, but, outside of that environment, some good people still existed.
(Here, I should also note that after having been fired for blowing the whistle against the Enron of Healthcare — I was there not as its legal counsel — I became a litigator and fought against those within that industry and fought for the legal rights and medical benefits of those harmed by those corporate evil-doers.  However, even then, even as I fought against specific bad actors and corrupt organizations, I found islands of goodness and held on tentatively to my belief in the general goodness of most people.)
I am now fully disabused of that viewpoint.  Suicide Christmas was the last straw that broke the proverbial camel's back. 
People are weak, and are given to their insecurities.  It is

NOT

their goodness that

most

often

informs their judgements and animates their actions, but it is their insecurities that do so
.
Beware of people's insecurities.  People will betray you, defame you, cheat you, or otherwise wrong you if required by their insecurities.  (How many times had someone lied about you to avoid looking bad or stupid?  How many times have you done it to others?)  Worse, often, the people will likely feel little to no shame or remorse because their insecurities will help them rationalize their misconducts.  (How many times have you told yourself the person you wronged deserved it?)
I say this not as an indictment of people in general, but as a recognition of reality.  We ARE weak-willed creatures.  Too often, we give in to our insecurities when we could aspire to better.  Remember, "let he who is without sin cast the first stone:" who among us has NEVER lied to save face?
I say this to help you develop better strategies to inform your decision-making process.  People do try to be good, but more often than not, their insecurities will win out; their insecurities will animate their actions despite their better selves.
So, what are your best strategies to deal with this fact?  Whatever they may be, they should include taking time to get to know the stakeholders (i.e., the relevant people) in order to discover what animates each party.  Take time to find out what motivates each person.  You'll be more successful in your personal and professional endeavors by doing so.  Don't rush in.
2.  Trust yourself and few others.
We all have insecurities, and most of us are very good at hiding them.  What are we do to then if most people are driven by motives and insecurities hidden from others?  The answer is self-evident: trust few.  Self-reliance is best.
Note: I'm not saying trust NO ONE.  No man is an island, and we cannot succeed without the help of others.  In fact, as numerous studies have found, our happiness and sense of well-being is linked to being socially connected.  https://greatergood.berkeley.edu/article/item/happiness_is_being_socially_connected.
The point here, again, is to not rush in and to carefully vet others before you open yourselves fully to them.  Treat each according to your assessment of his/her degree of trustworthiness.  Only admit into your inner most sanctum those you deem most trustworthy.  Admit others into your lives only to the degree to which they are deemed trustworthy.  For example, an acquaintance may be worthy of being a tennis partner, but no more, while another may eventually become a business partner or confidant.
The take away here is that when it comes to matters of great import, trust only yourself or your most trusted confidants.  Blood may be thicker than water, but even there, beware.  Not all relatives are trustworthy.  In fact, part of the reasons for the "Suicide Christmas" is that the liars and thieves who stole more than $1,700 from me and who happen to be related to us had the audacity to lie to falsely claim another $1,000, and some people dear to me were stupid enough to believe them.
(This is a good case study of how to assess the validity of another's statements.  These liars and thieves cousins have repeatedly claimed to be impoverished.  However, their lifestyle belies their words.  A cursory look is all it takes to ascertain their lies.  For example, when we briefly tried to help them five years ago at the behest of your grandmother, a Sony 65-inch 3D LED television sat prominently in their living room.  Next to it was a Sony PlayStation 3 and four two-foot high stacks of Blu-ray discs of games and videos.  These items are worth thousands of dollars, especially back then when the technology was fairly new.  Poor or impoverished people do not have the financial means to waste precious resources on large 3D LED televisions, the latest Sony PlayStation video console, and stacks of Blu-ray discs.  Only idiots would tell, and only idiots would believe, such outrageous lies.
Oh, I should also note that the home of these lying and thieving cousins is filled with crucifixes and other religious symbols, and they regularly attend church service.  They make a show of being good Catholics, but their lifestyle is devoid of Catholic values.  They are such good Catholics, for example, that they even stole from an elderly relative who tried to help them.
Apparently, these facts failed to enter into the calculus of my dear friends who deemed the lying and thieving cousins trustworthy and credible.  Actually, I should state more clearly that it is the insecurities and machinations of these dear ones that animated their actions which ultimately resulted in my betrayal. One friend, because of her nasty disposition and disingenuous lifestyle, is so fearful of dying alone that she purchased the lies of these lying and thieving cousins in hope that they would take her in when she can no longer care for herself.  The other friend harbors of lifetime of fear that no one listens to her and that she is invisible to all; thus, she often inserts herself in matters in which she knows nothing in order to validate her "village elder" persona.
I, on the other hand, trust the lying thieves only as far as I can throw them.  I leave it to karmic justice to give them their just deserts.)
3.  Do your best, and don't give up.  Forge on: live to fight another day.
As upset as I am that my friends are stupid enough to believe the lies espoused by these thieving cousins and to even attempt to pull me into their evil schemes, it is best to let karma determine their fate.  Their fate is out of my hands.  As Teacher Mary used to say, "You are only the boss of you."  Do you remember that Shosh?
I can only control what I do — no others.  Thus, it behooves me to make the best of myself and not worry about the actions or characters of others.  Let God judge them.  My place is only to stay away from them and prevent them from hurting me and/or those I love.
In closing, I want you to know that I miss you terribly.  Life sucks without you.  The holidays suck without you.  It has been a miserable Christmas, this "Suicide Christmas", but we forge on.  This year, I resolve to adhere more closely to these three lessons and hope for a better year.
May 2019 bring you peace.  Study hard. Exercise.  Limit your screen time.  Spend time with loved one, and choose carefully who you spend time with.
Shosh, apply early to colleges.  More kids are applying early, but you still have a better shot at getting into top colleges through the early admission process than through the regular process.  https://www.washingtonpost.com/local/education/early-applications-surge-at-prestigious-colleges-so-does-early-heartache/2018/12/28/12479e66-078c-11e9-a3f0-71c95106d96a_story.html.  (Most kids are lazy and/or are so fearful of being rejected that they put off applying.)  You are one of the smartest kids I know.  My staff, in fact, were thankful that they didn't have to parent such an intelligent child: you scared them.  You pair that intelligence well with your good and kind heart.  Those are your gifts.  Nurture them.  Don't waste those talents.  I expect great things from you.
Jaialai, you are brilliant in your own way — in an unconventional way.  For example, at two, you knew to say, "It's not a fish" when I asked you what an aardvark was.  I also expect great things from you.  Know also that you are loved … greatly, significantly, and hopelessly.  Your child therapist said you feared that no one will take care of you, but know that many would happily do so.  Because your brother was a demanding child (as encouraged by your mom who gave into his every whim), your mom paid him more attention while leaving you, the quiet and self-sufficient child, alone.  That was a function of poor parenting on our part: it was not a function of our loving you less.  So, be happy.  Eat.  Play.  Make believe.  Feed your imagination.  Study.  Aspire for better.
All my love, always,
Dad