My dearest Shosh and Jaialai:
They say you don't know what you've got until it's gone.  They're wrong.  While that may be true for some, most of us are aware of the good things going on in our lives but are often too busy to be fully present to enjoy them.  Further, we often assume those things will always be there.  We are wrong.
Life if fickle.  Control is illusory.  We think we are the masters of our fate and we are in control of our lives, but we are foolish.  Life happens.  It happens how and when it wants.  In a heartbeat, a fire could burn down everything you have worked your entire life to build,
a hurricane could reduce to rubles everything you cherished,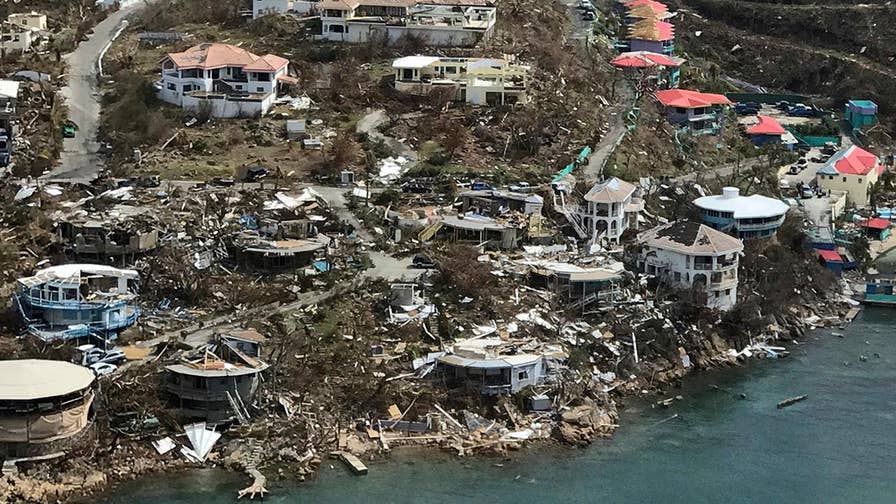 an inhumane creature could take your life or the lives of your loved ones.
You have but to look at our own circumstances to see the point.  I have spent chunks of my life helping others — tutoring kids; helping the elderly with groceries; prepare food for the poor; researching and writing a policy to prevent the homeless from freezing to death during inclement weather, and volunteering at that emergency shelter; providing free legal services to refugees and asylum seekers; providing free legal services to victims of domestic violence; etc.  Never in a million years could I imagine that racist thugs would collaborate with a known pedophile to harm us.
Because you never know when something near and dear to you will be taken from you, be present as much as you can each and every day to soak in all that goodness.  Don't buy into the illusion that you'll always have what you currently have.
Embrace your brother.  Watch over each other.  Take care of each other.  Each of you is worth more than your weight in diamonds and gold.  I would give all the wealth in the world to be with you now….
All my love, always,
Dad
P.S., I leave you with these thoughts:
Buying New Experiences, Not Things, Tied to Happiness

A new study suggests that those who spend money to do things are happier than those who spend their money on possessions.

In the study, investigators determined extraverts and people who are open to new experiences are more apt to spend more of their disposable income on experiences, such as concert tickets or a weekend away, rather than hitting the mall for material items.

Investigators, led by San Francisco State University Professor, Ryan Howell, discovered the habitual "experiential shoppers" reported greater life satisfaction.

To further investigate how purchasing decisions impact well-being, Howell and colleagues have launched a website where members of the public can take free surveys to find out what kind of shopper they are and how their spending choices affect them.

Data collected through the "Beyond the Purchase" website will be used by Howell and other social psychologists.

The site is designed to study the link between spending motivations and well-being, and how money management influences our financial and purchasing choices.

In the current study, Howell and colleagues surveyed nearly 10,000 participants, who completed online questionnaires about their shopping habits, personality traits, values and life satisfaction.

"We know that being an 'experience shopper' is linked to greater well-being," said Howell, whose previous research on purchasing experiences challenged the adage that money can't buy happiness.

"But we wanted to find out why some people gravitate toward buying experiences."

Investigators determined an individual's personality via a model that classifies how extraverted, neurotic, open, conscientious and agreeable a person is.

People who spent most of their disposable income on experiences scored highly on the "extravert" and "openness to new experience" scales.

"This personality profile makes sense since life experiences are inherently more social, and they also contain an element of risk," Howell said. "If you try a new experience that you don't like, you can't return it to the store for a refund."

Researchers believe it may be helpful if people would realize that life satisfaction and happiness can be influenced by their spending habits.

"Even for people who naturally find themselves drawn to material purchases, our results suggest that getting more of a balance between traditional purchases and those that provide you with an experience could lead to greater life satisfaction and well-being," he said.

The research findings are published in the Journal of Positive Psychology.