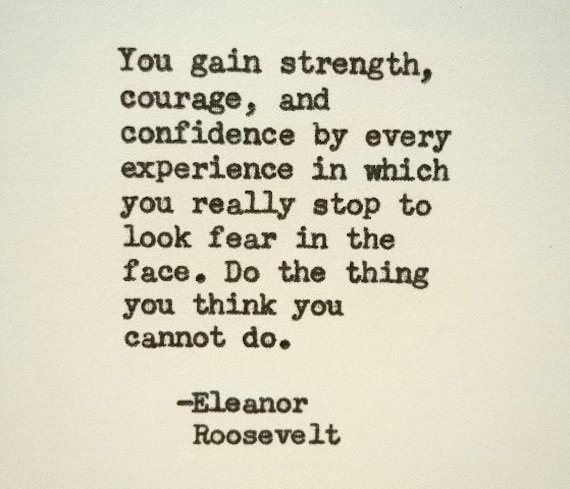 https://www.purposefairy.com/78349/33-life-lessons-to-learn-from-eleanor-roosevelt/
http://www.timelessteacherstuff.com/readerstheater/MeFirst.pdf
My dearest Shosh and Jaialai:
Believe in yourself, and learn to turn your attention outward.  Shosh, remember that book we read years ago about Pinkerton, the little pig who constantly cried, "Me first!"?  He finally learned his lesson after he had to care for Sand Witch.  (Remember, he thought the question was "who would care for a sandwich, not sand witch.)
It seems there are too many Pinkertons these days.  Everyone is about "Me first!"  See, e.g., https://www.nytimes.com/2017/08/22/us/politics/louise-linton-mnuchin-instagram.html. 
Don't be like them.  The world has more than enough selfish pricks.  If anything, we need more humility and kindness these days.
Be kind to others.  You never know what battles they are fighting.  But, it's not just about them.  If you pay attention, they come bearing lessons from their lives from which you could learn.
Notice how everyone who meets Mr. Ted loves him?  Why do you think that is?  I suspect it has something to do with how he treats each individual he meets, and takes the time to talk to them.  His efforts don't take away from the fact that he is among the top in his field, but they do make the world a happier place for that moment for those whose lives he touched.  Be like Mr. Ted.
All my love, always,
Dad
P.S., Eleanor Roosevelt is an amazing person.  If you have time, you should read about her.  In fact, try to read biographies and memoirs of the great ones.  They have much to teach us about life and how to live life fully and graciously.